We were pleased to see Danielle & Chad Reyes of IAmEmpowering.org. They are co-founders of the Wealth & Legacy Group.
Their mission is: To empower youth, equip future leaders and transform communities. We do this by nurturing the leadership and entrepreneurial gifts of 13 to 18 year olds through partnering with business and community leaders, celebrities, educators and elected officials.
We were honored to hear Dennis McKeon, the Executive Director of Where To Turn, speak at our weekly meeting. Please visit www.Where-To-Turn.org.
Where to Turn's purpose is to provide crisis relief services for victims of any kind of tragedy by aiding them in obtaining the help they need during the recovery process.

Where to Turn will accomplish this purpose by:
1.) Providing updated information on relevant support organizations, including deadline information for certain applications and filings;
2.) Assigning project managers to support organizations and governmental agencies so as to assure victim awareness of and participation in all relevant programs;
3.) Serving as a voice for victims to assure that proper officials are aware of victims' needs and concerns.
4.) Create and/or support projects that foster community participation and interaction.
Thank you Andrea Ganzman for presenting to our members and guests of the Rotary Club of Staten Island about the services of the Staten Island Broadway YMCA and their annual Dine and Dance event honoring Rotarian and Club Secretary Eric Campione.
And thanks to our guests from Richmond County Savings Bank and Staten Island Business Trends for attending our meeting.
Photo credit Flint Gennari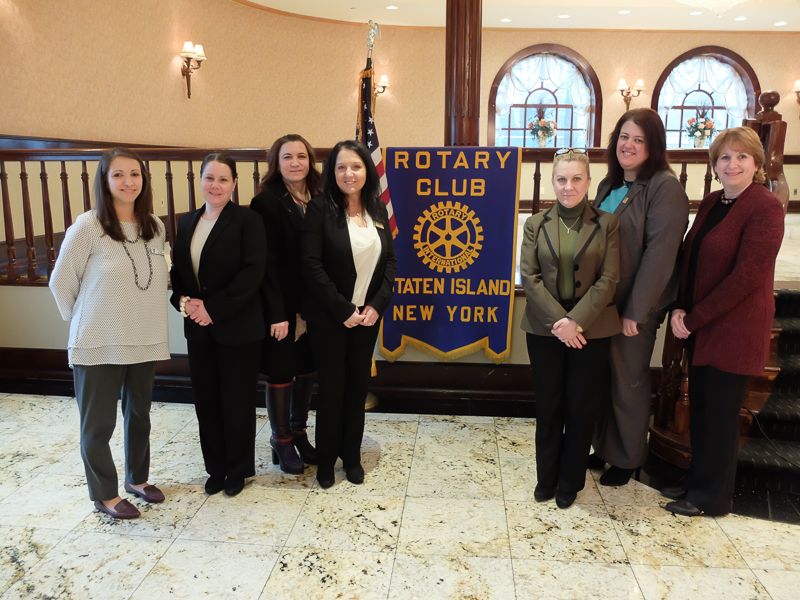 The Rotary Club of Staten Island has raised and gave out $2.1 million since its inception.
Last year we gave out $85,763 to organizations such as:
1.) Childen At Play Early Intervention
2.) Eden II
3.) Historic Richmondtown
4.) Korean-American Senior Citizens Association
5.) Liberian Cultural Association
6.) Museum of Maritime Navigation & Communication
7.) National Lighthouse Museum
8.) Project Hospitality, Inc.
9.) SCORE Foundation
10.) SI Children's Museum
11.) SI Institute of Arts & Science
12.) Staten Island Academy
13.) Staten Island Mental Health Society
14.) Young Entrepeneur Academy
15.) Ecology Day Awards
16.) Leeseberg Community Service Contest
17.) Scholarship- Leeseberg- Fairfield College for Rheanon Loffredo.
18.) Scholarship- St. John's University
19.) Scholarship- The College of Staten Island
20.) Scholarship- Wagner College
21.) Seamen's Society for Children and Families (Cody Rivera)
22.) Susan Wagner HS- Lou DeMartino Community Services
23.) Thanksgiving Baskets
24.) Thousand Feet Project, Inc
25.) SSG Micael Ollis Freedom Foundation- erect hero sculpture
26.) Rotary Club of Cornwall Sunrise, Inc.
27.) Blessed Sacrament Food Pantry- Hunger Hurts Drive
28.) P.S. 57- Trout in the Classroom
29.) Breakfast with Santa- Passs thru.
We are always looking for members. Please visit http://www.statenislandrotary.com/ContactUs.cfm and tell us you want to come. We meet at the Staaten on Forest Ave. in Staten Island every Tuesday from 12:30-1:30pm. Lunch is on us!
Thomas Feeney Jr. from the Governor's office joined us at our weekly meeting and spoke about what has been done and what is being done.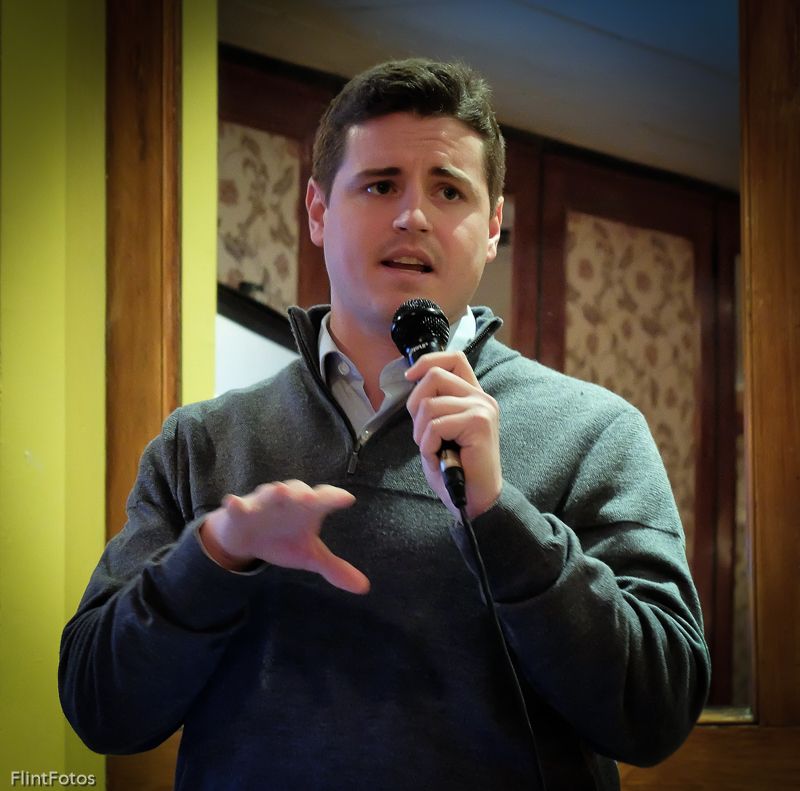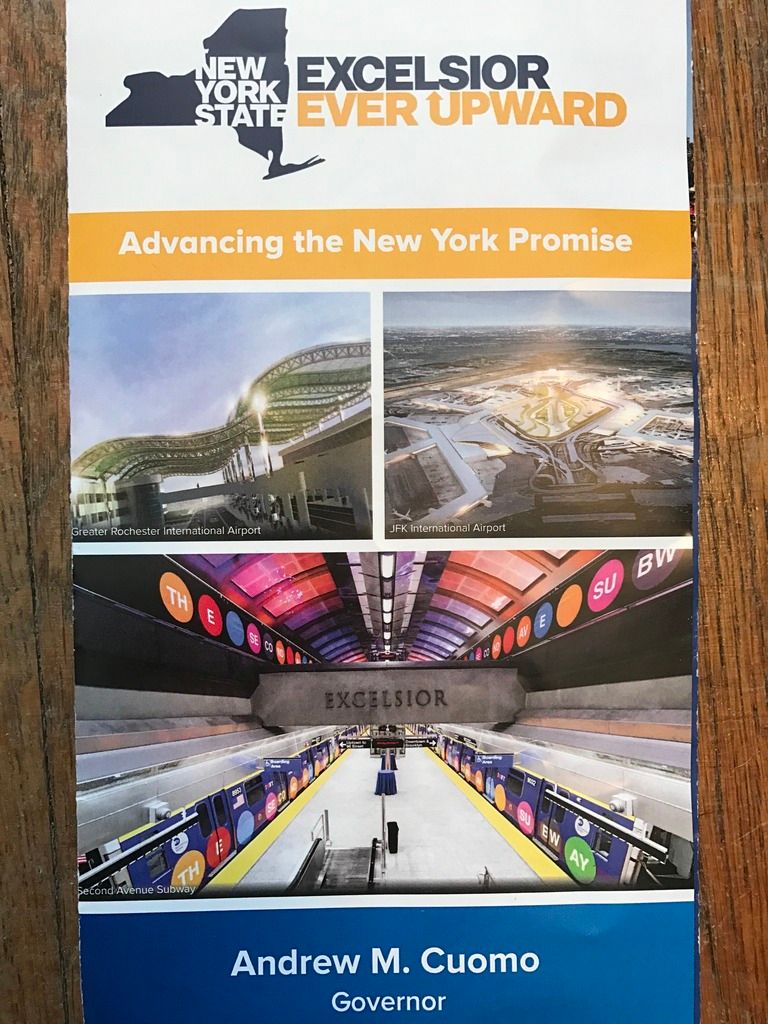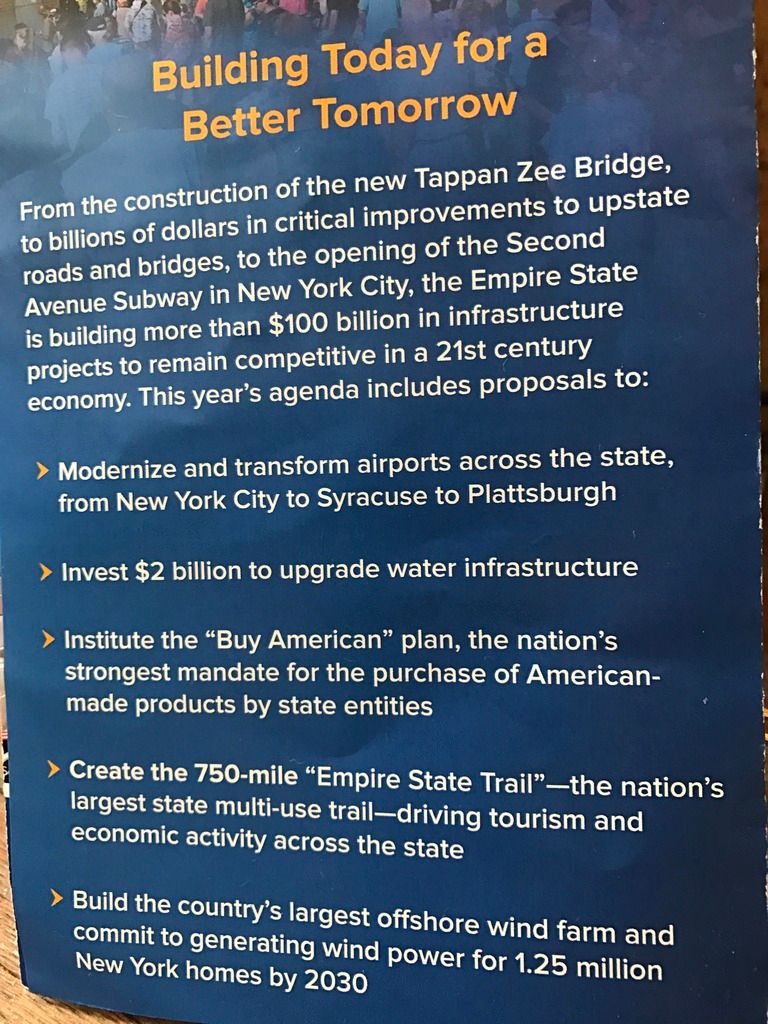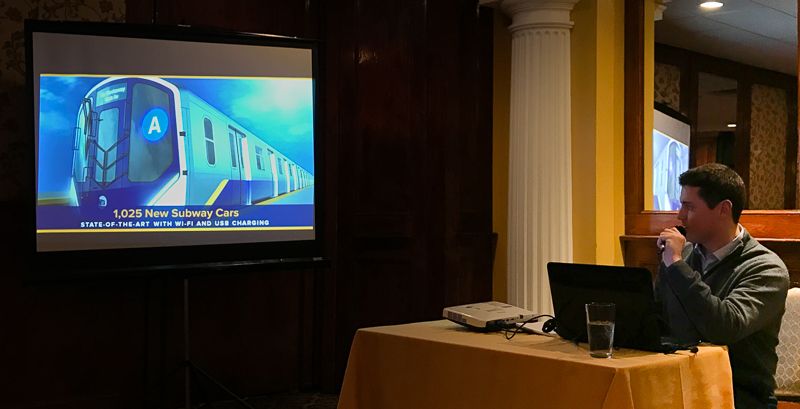 ?
Our President Rosemarie Scampas presented Tom with a plauqe to show our appreciation of him coming up to address us.
Our special guest was Honorary Member Jean Smith who will be turning 95 soon.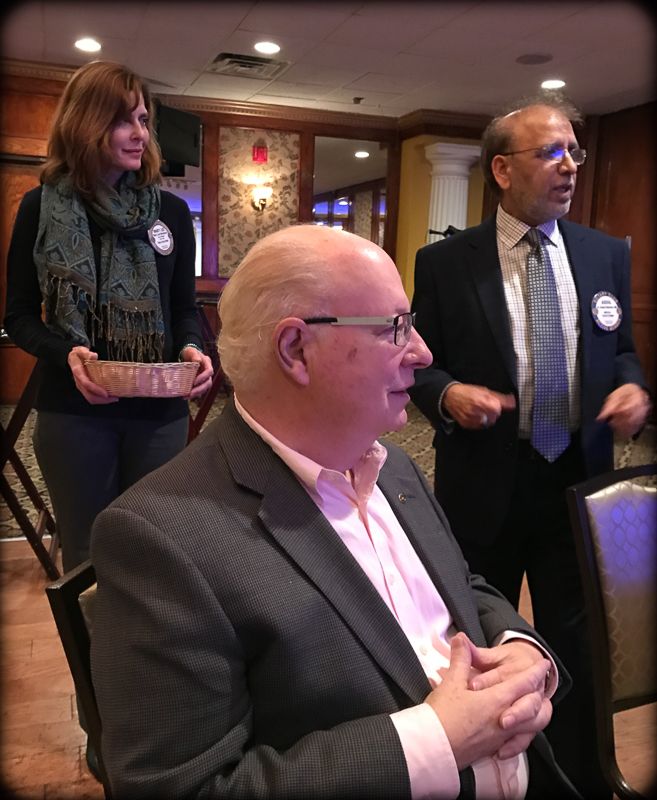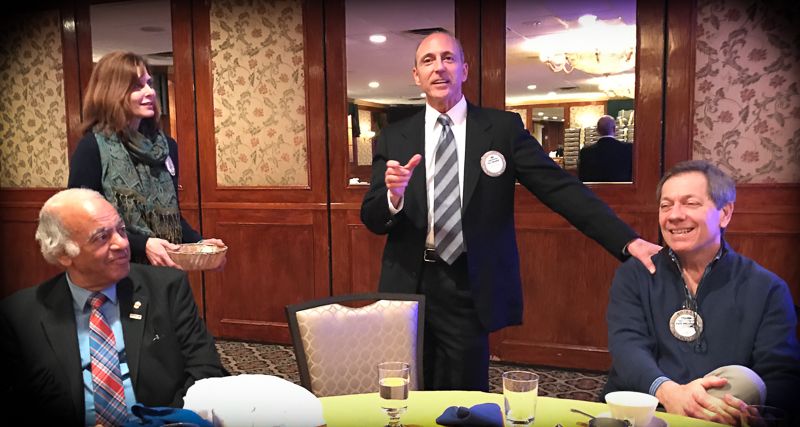 Join the Rotary Club of Staten Island to share goodwill, fellowship and help the community.
The guest speakers at the Rotary Club of Staten Island luncheon today were: Robert Fanuzzi, P.D., Associate Provost and Director of Civic Engagement and Dr. William Reisel, Professor of Business.
They were representing the Staten island Campus of St. John's university.
Our President Rosemarie Scampas presented them each with a plaque for their informative talk.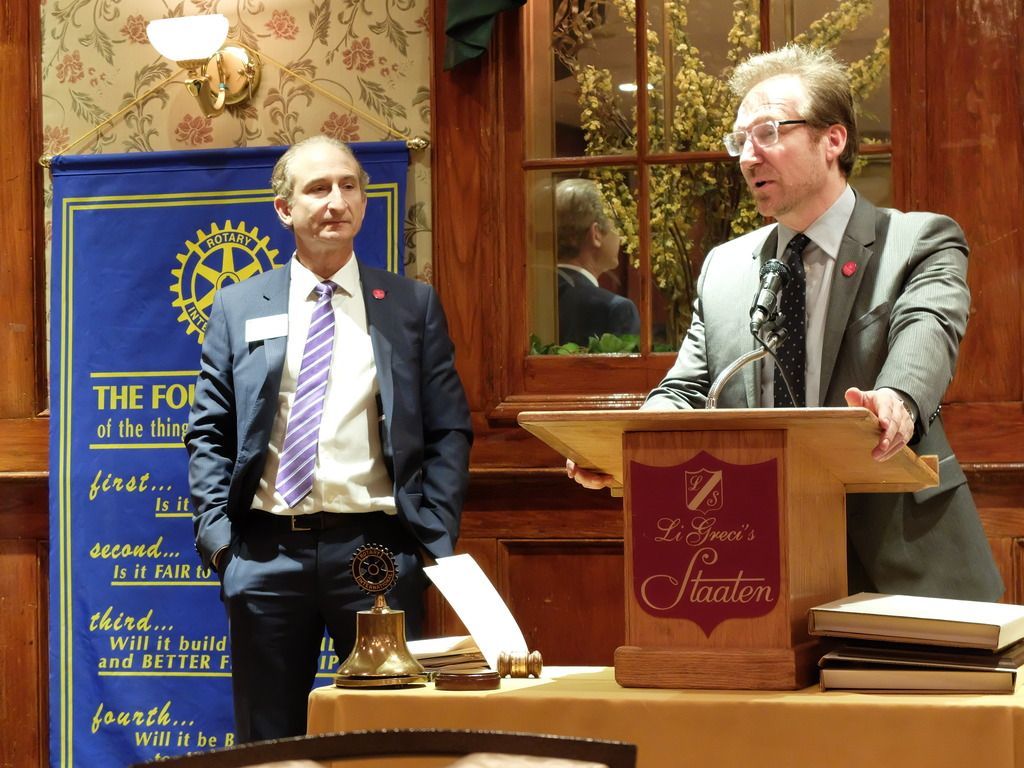 Another card came in, thanking us for our holiday gifts to a family in need.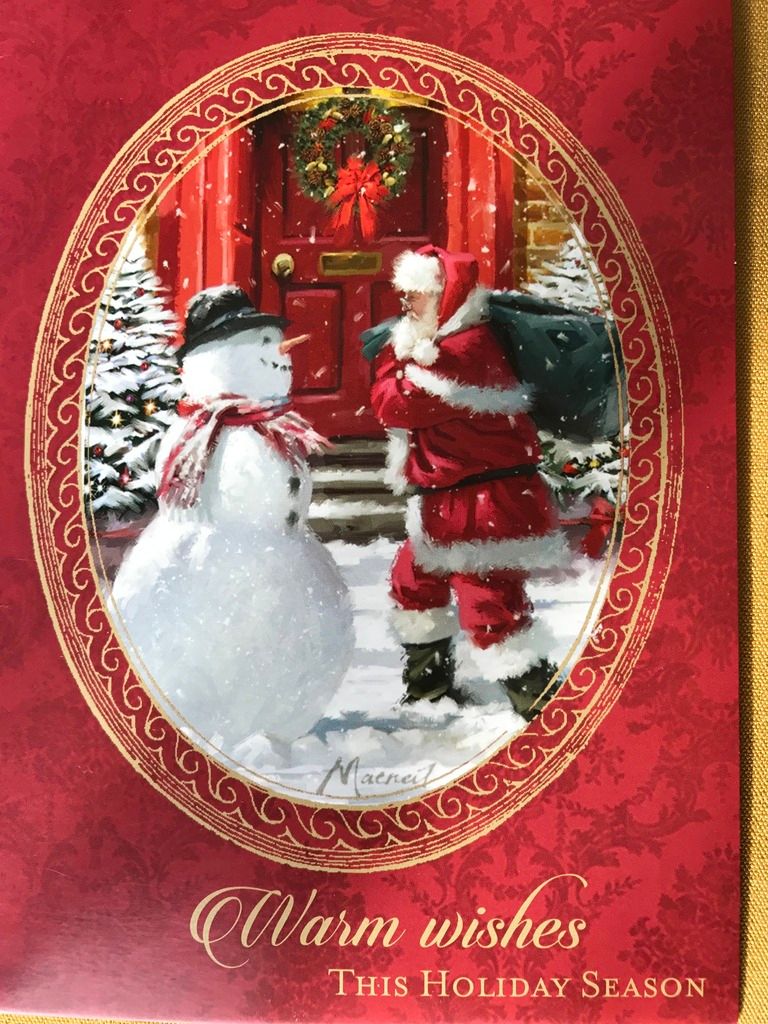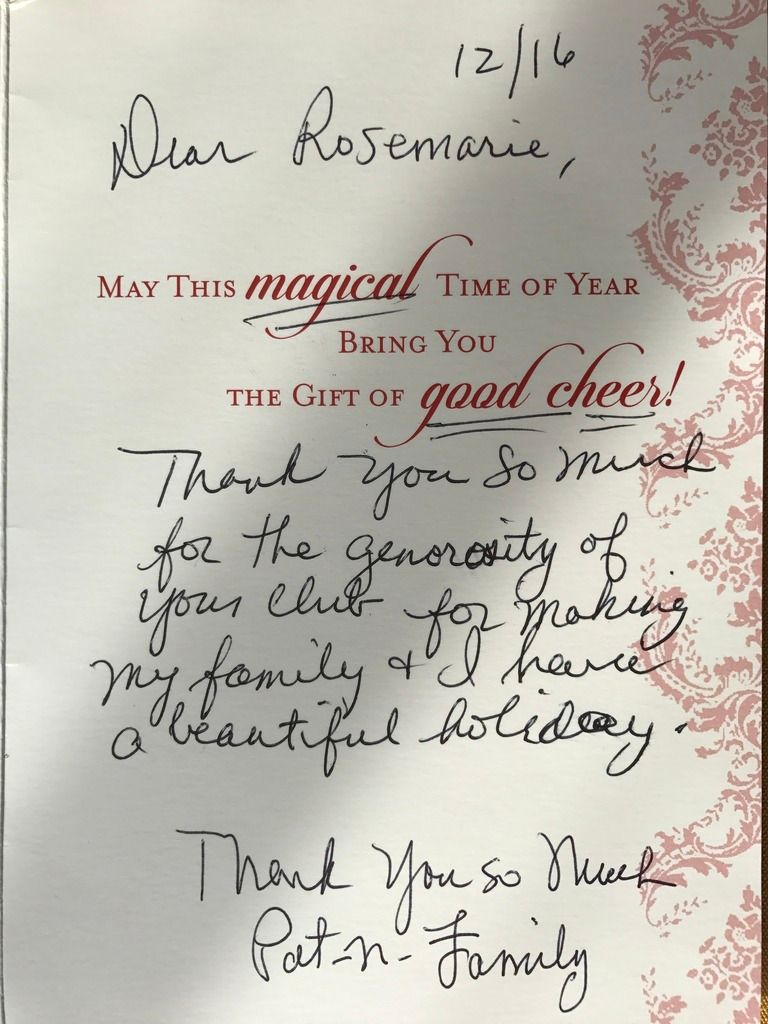 Congratulations to Patrick McGrade, who was elected to the board.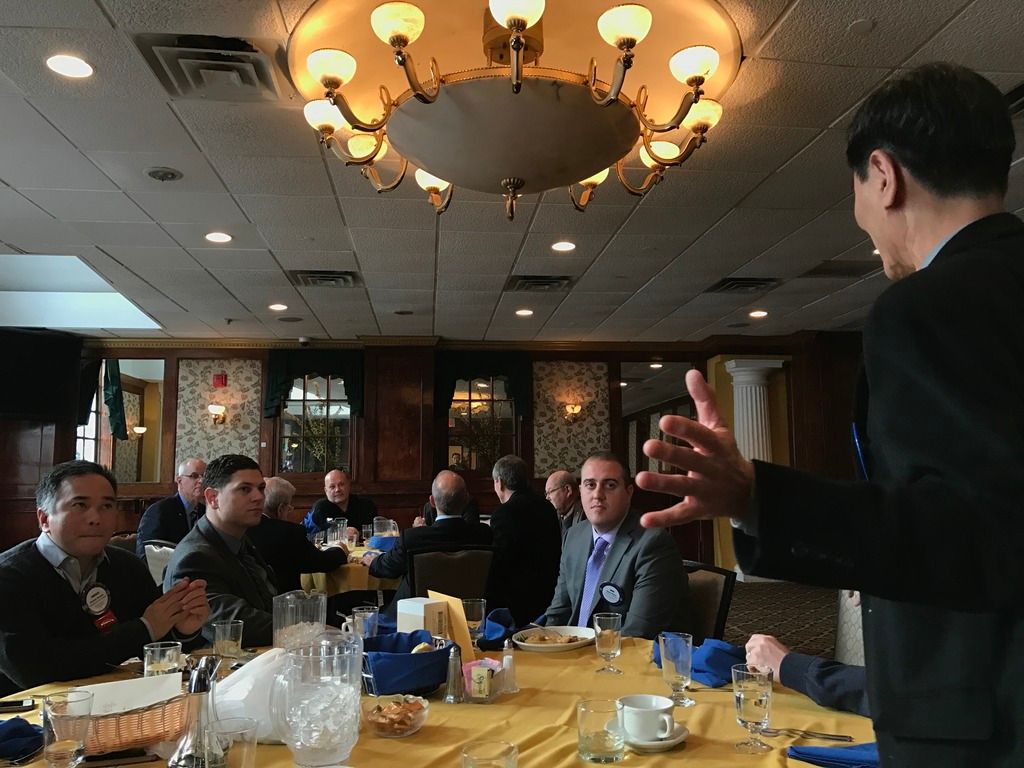 Senior member Don addresses the group.
Please visit our updated blog, www.RotaryClubStatenIsland.blogspot.com.
Reported by MaryLee Montalvo, http://www.MLMPublicRelations.com.
Photography by Flint Gennari, www.FineArtFotosVideo.com.
Thank you for visiting the Staten Island Rotary Club Web Site.
Since its inception in 1921, over 1,000 dedicated men and woman of the Staten Island Rotary Club have served the Staten Island community, as well as national and international projects. The Staten Island Rotary Club has successfully been providing Club Service, Vocational Service, Community Service, Service to the Youth "New Generation" Project, and International Service for the last 92 years.
Areas where we have made a significant difference include:
Hurricane Relief
Elderly, Youth & Handicap Programs
Scholarships, Ecology and Arts Education
Food Pantries, Thanksgiving Turkey Baskets,
Coats for Kids & More...
For more information about the Staten Island Rotary Club please contact Frank Scarangello at 718-984-0805 or email him at fscaran@aol.com
---
Thank you Andrea Ganzman for presenting to our members and guests of the Rotary Club of Staten Island about the services of the Staten Island Broadway YMCA and their annual Dine and Dance event honoring Rotarian and Club Secretary Eric Campione. And thanks to our guests from Richmond County Savings Bank and Staten Island Business Trends for attending our meeting. Photo credit Flint Gennari
Thank you Andrea Ganzman for presenting to our members and guests of the Rotary Club of Staten Island about the services of the Staten Island Broadway YMCA and their annual Dine and Dance event honoring Rotarian and Club Secretary Eric Campione. And thanks to our guests from Richmond County Savings Bank and Staten Island Business Trends for attending our meeting. Photo credit Flint Gennari
Thank you Andrea Ganzman for presenting to our members and guests of the Rotary Club of Staten Island about the services of the Staten Island Broadway YMCA and their annual Dine and Dance event honoring Rotarian and Club Secretary Eric Campione. And thanks to our guests from Richmond County Savings Bank and Staten Island Business Trends for attending our meeting. Photo credit Flint Gennari
Thank you Andrea Ganzman for presenting to our members and guests of the Rotary Club of Staten Island about the services of the Staten Island Broadway YMCA and their annual Dine and Dance event honoring Rotarian and Club Secretary Eric Campione. And thanks to our guests from Richmond County Savings Bank and Staten Island Business Trends for attending our meeting. Photo credit Flint Gennari